It's Blogger Men Tell All time! HOW is it already almost the end of March? Link-up with Becca and me next Tuesday after having any man in your life answer the questions below...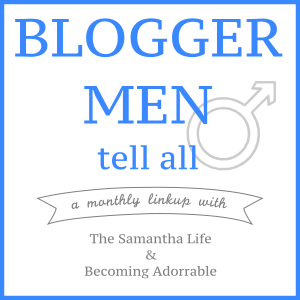 Do you like to cook? If yes, what's your favorite thing to make?
What is the last movie you saw in a theatre?
Can you name five makeup brands?
What are your biggest pet peeves?
What are your biggest goals in life right now?


Note to self: Remember to ask Parker to answer these questions sometime before next Monday night...