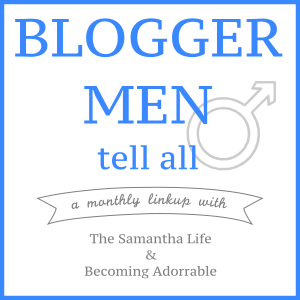 Let me put it this way, I am just happy to be alive and on my way to work this morning. I have been home sick since last Thursday with a horrible cold that has been keeping me company for the past 2 weeks. So this is going to be the first official time that I am sharing the linkup today and
not
sharing my husband's answers to the questions. Because amidst the cough drops, antibiotics, and Kleenexes in the past few days, I just didn't get around to asking him the questions. Sue me :) I knew you'd understand.
But YOU should linkup, and go read
Becca's post
, because she never lets us down. Have your man answer these questions and share your link below!
Do you like to cook? If yes, what's your favorite thing to make?
What is the last movie you saw in a theatre?
Can you name five makeup brands?
What are your biggest pet peeves?
What are your biggest goals in life right now?